Photo diary... Unknown flower blooming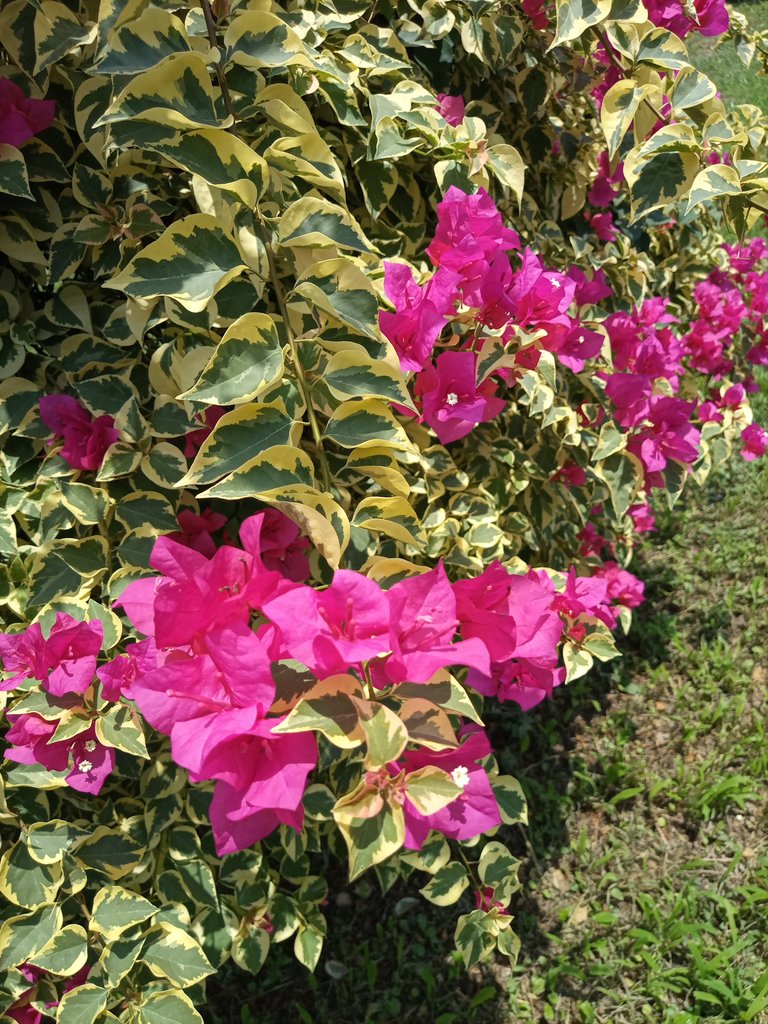 Hi guys. Today i was just taking a walk around my mom's garden this weekend and found this beauty. To be honest i don't know its name and had no idea it was there all along. Perhaps the seasons have been playing a fast one on me 😂 as i only come here during winter not in spring. I got the opportunity to take some cute photos seeing it blooming under the sun. It was a wonderful sight to behold due to its wonderful colors and i couldn't resist it. Its amazing leaves and flower petals are amazing.
Here are some of the photos i took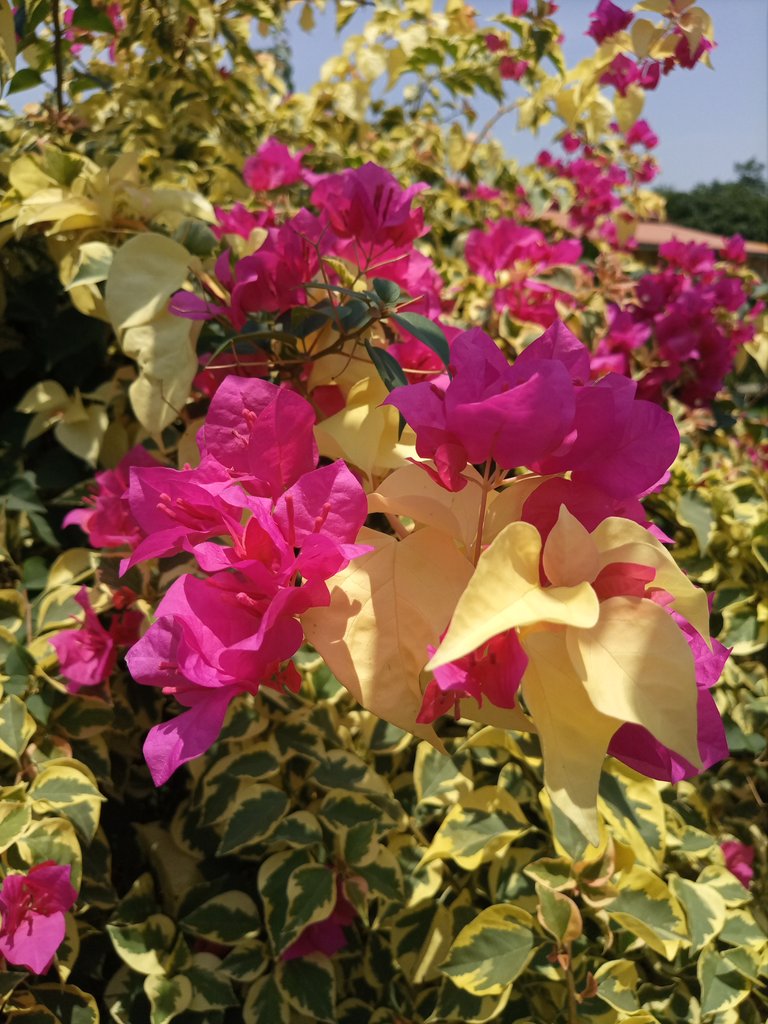 ❤️
Getting closer, I could perceive the fragrance oozing out from the flowers 💐 such that bees and other insects were all over the place.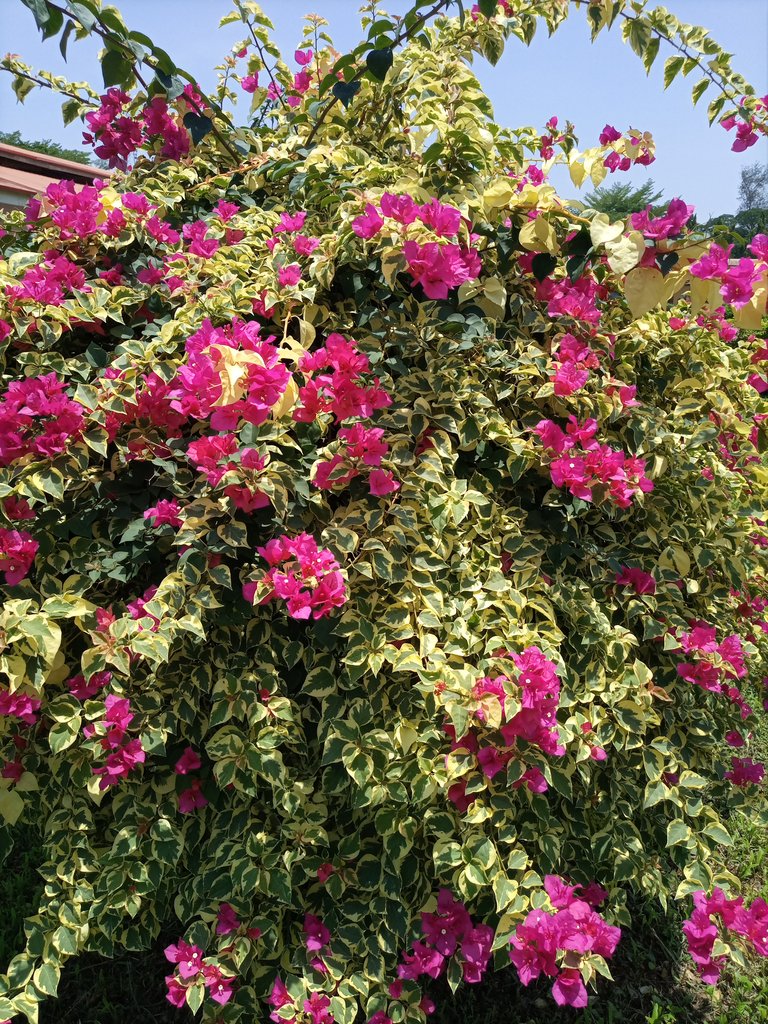 ✌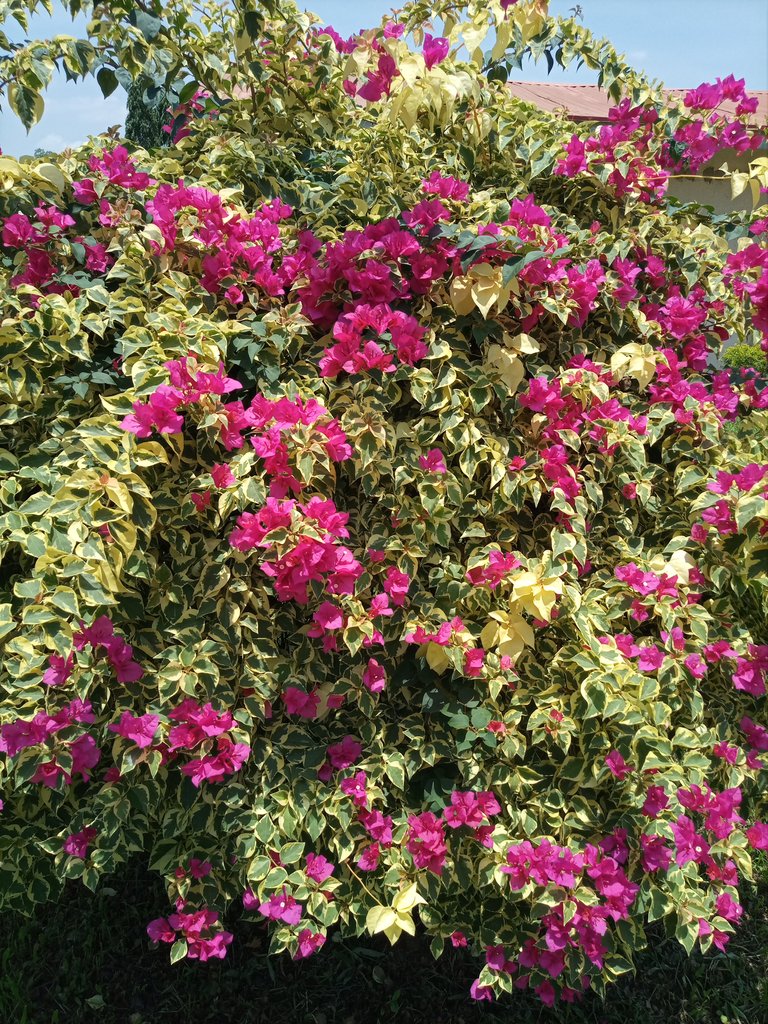 🤗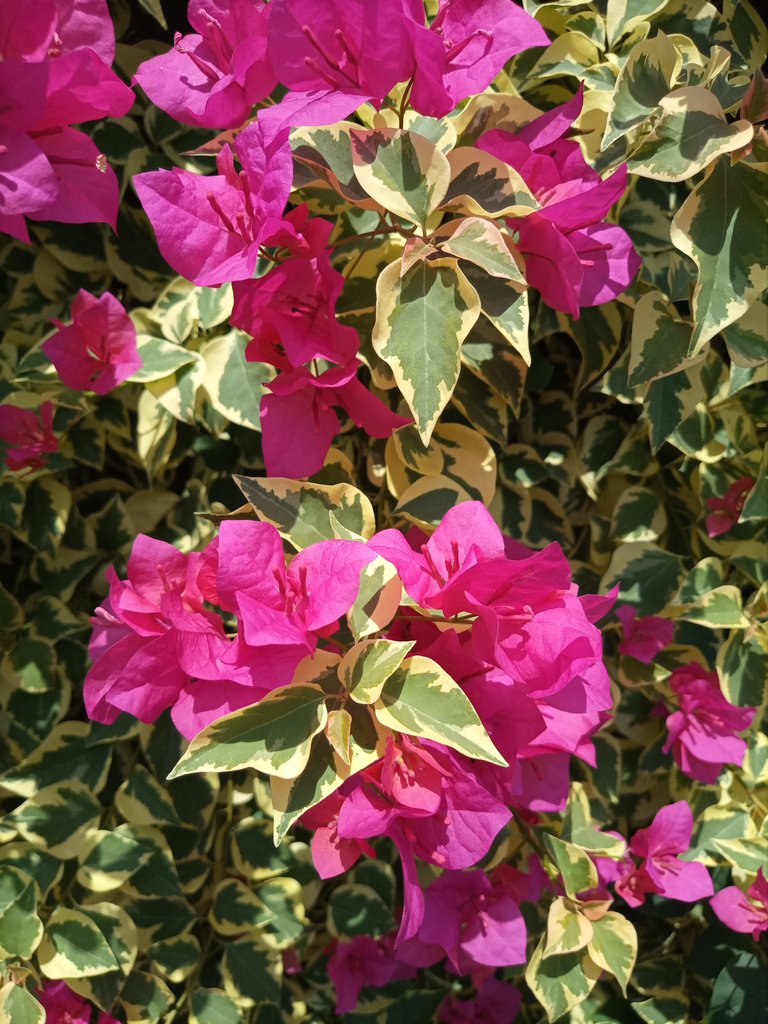 All photos were taken by me using my IPhone 6.
Do have a bloomy day and a fantastic weekend ahead. I'll catch you on the next one 💋.
---
---