Guitarrista español Andrés Segnovia/Spanish guitarist Andrés Segnovia ☺️🎸
---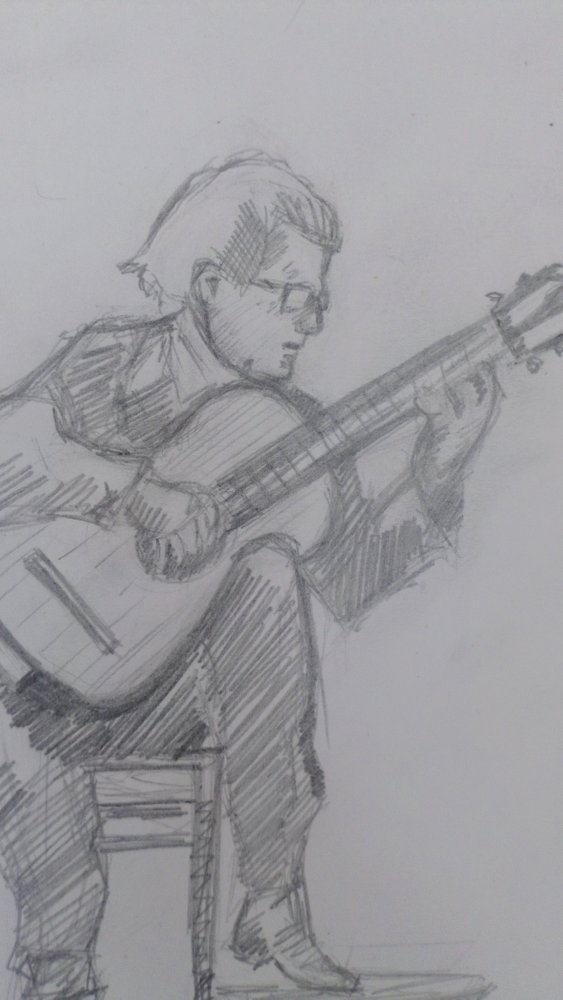 ---
La guitarra es uno de mis instrumentos favoritos, es uno de los instrumentos más difíciles de manejar, soy un gran admirador de las personas que pueden tocar este hermoso instrumento con gran técnica y destreza. Soy un guitarrista pero no soy tan técnico como yo quisiera, en algún momento les compartiré algunas de las piezas que aprendí.
The guitar is one of my favorite instruments, it is one of the most difficult instruments to handle, I am a great admirer of people who can play this beautiful instrument with great technique and skill. I am a guitarist but I am not as technical as I would like, at some point I will share some of the pieces that I learned.
---
Les comparto un dibujo de un guitarrista español, que me expresa ese misterio de la guitarra acústica y la elegancia de su sonido. Andrés Segovia, fue un gran virtuoso de la guitarra clásica, ha dejado un gran legado al mundo de la guitarra.
I share with you a drawing of a Spanish guitarist, who expresses to me that mystery of the acoustic guitar and the elegance of its sound. Andrés Segovia, was a great classical guitar virtuoso, he has left a great legacy to the guitar world.
---
Proceso/Process.
---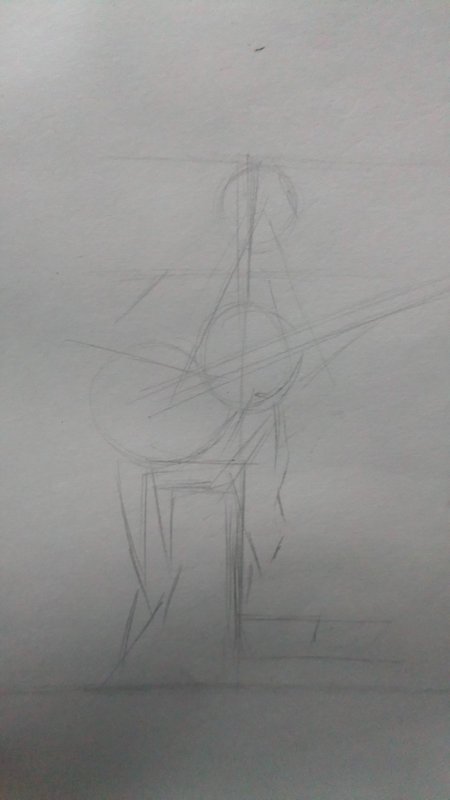 ---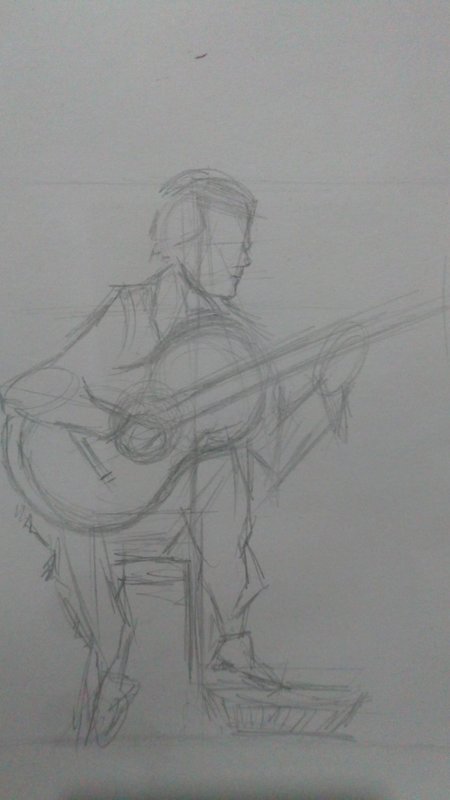 ---
Resultado/Result.
---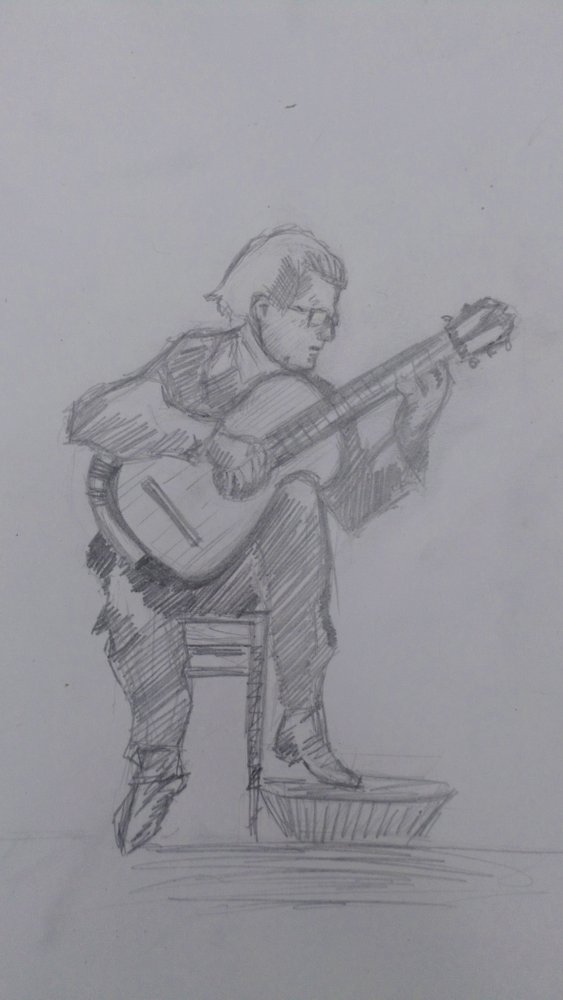 ---
---
---