Dragon Abaddon. {ESP/ING}
---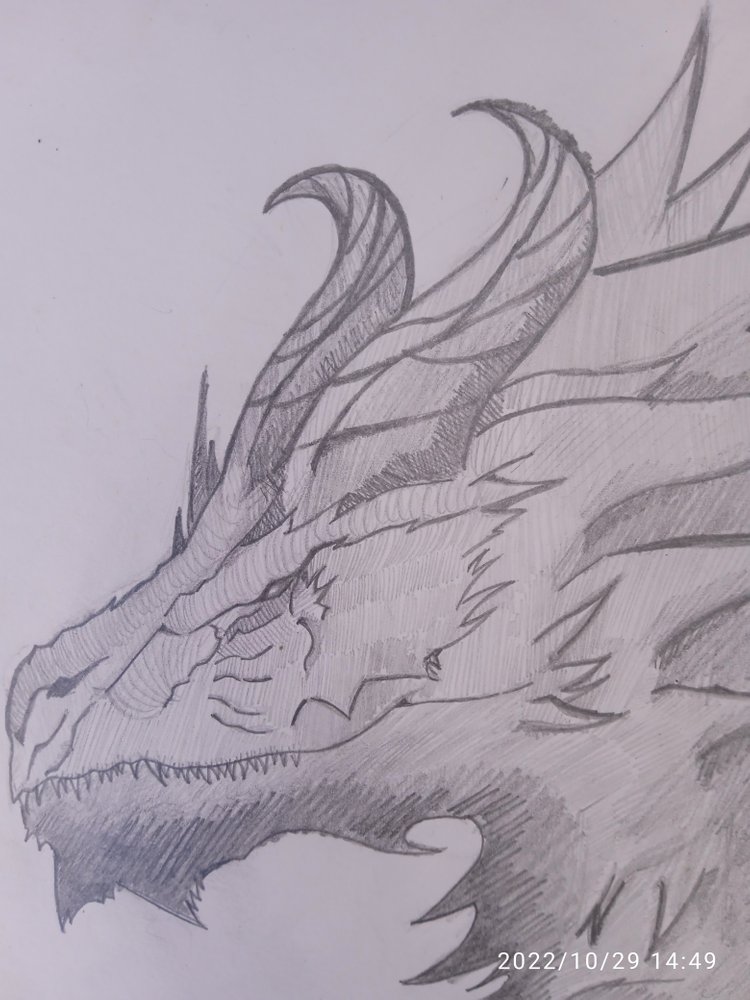 ---
Dibujar dragones es una manía que conservo desde pequeño, ya de grande empecé a dibujar cosas más variadas.
Drawing dragons is a hobby that I have had since I was little, when I grew up I began to draw more varied things.
Nunca me gusto ser de esos dibujantes que solo saben dibujar una solo cosa, como los que dibujan siempre la cara de algún personaje.
I never liked being one of those cartoonists who only know how to draw one thing, like those who always draw the face of some character.
Por eso me gusta aprender a dibujar cosas nuevas e interesante, bueno muchos hacen personajes y yo hago dragones.
That's why I like to learn to draw new and interesting things, well many make characters and I make dragons.
Fue bastante satisfactorio hacer este dibujo porque se nota que mejore mi técnica de tramado con el lápiz y la expresividad se nota más, ¿pues quien quiere ver una obra aburrida? A nadie verdad.
It was quite satisfying to make this drawing because it shows that my technique of hatching with the pencil improves and the expressiveness is more noticeable, because who wants to see a boring work? Nobody true.
Es importante que el dibujo trasmita pues el arte se trata de trasmitir sentimientos a los demás.
It is important that the drawing transmits because art is about transmitting feelings to others.
Aquí les comparto el proceso del dibujo.
Here I share the drawing process.
Proceso/Process.
---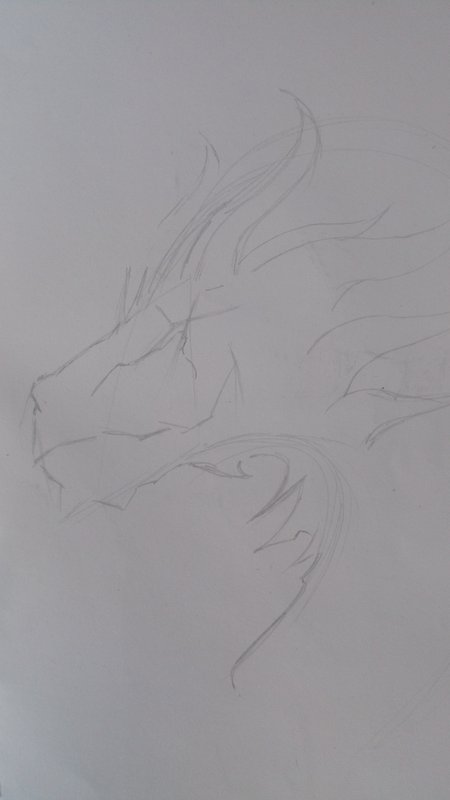 ---
---
Resultado/Result.
---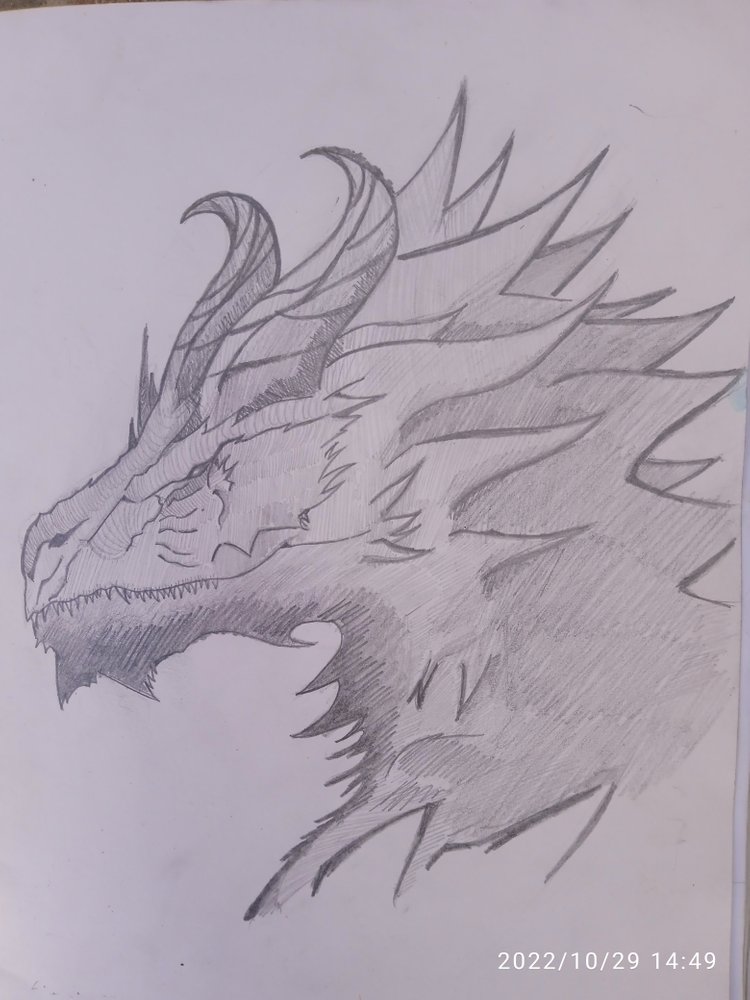 ---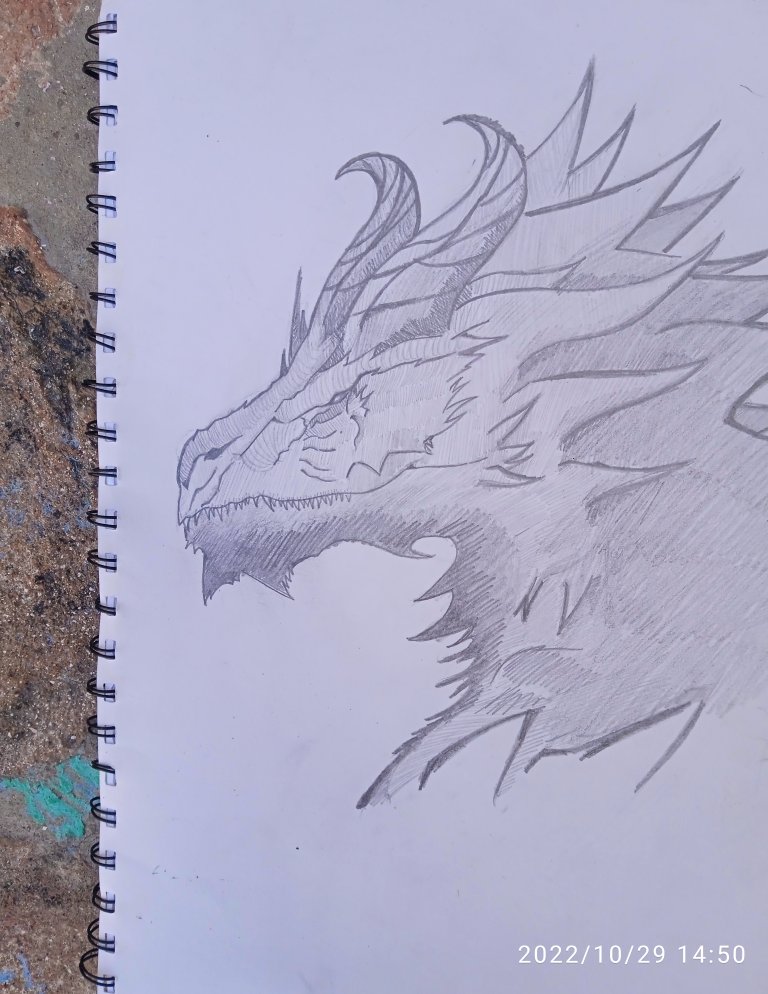 ---
---
---