My 25th Birthday Cake// Daily Photography Day 175 (2020)
A nice throwback. The only nice throwback for 2020.
This is a birthday cake I picked out. I lit it myself and blew the candles out and put it in my IG stories when I did it.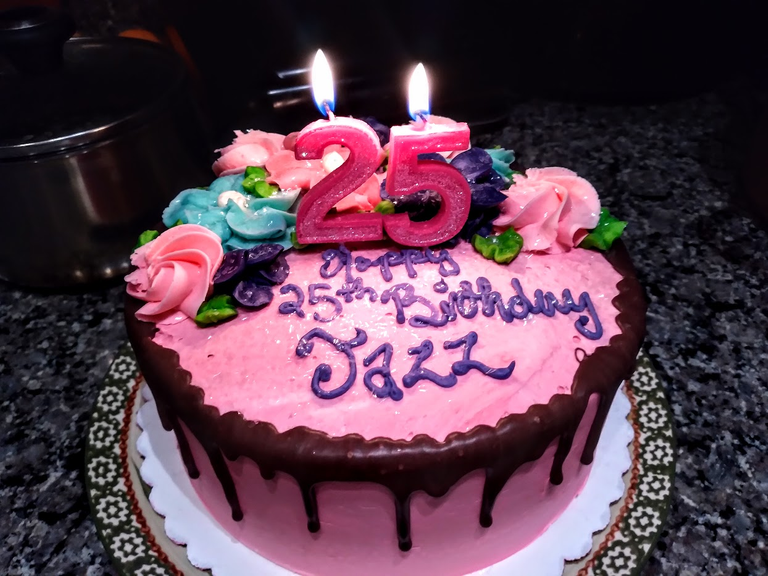 I don't remember the flavor at this point. I usually get chocolate. I like that.
If it's affordable and if I can freeze the cake, I will get it.
I get my birthday early so at least if they run out I already had mine.
I like taking photos of the cakes I eat for my birthday.
---
---